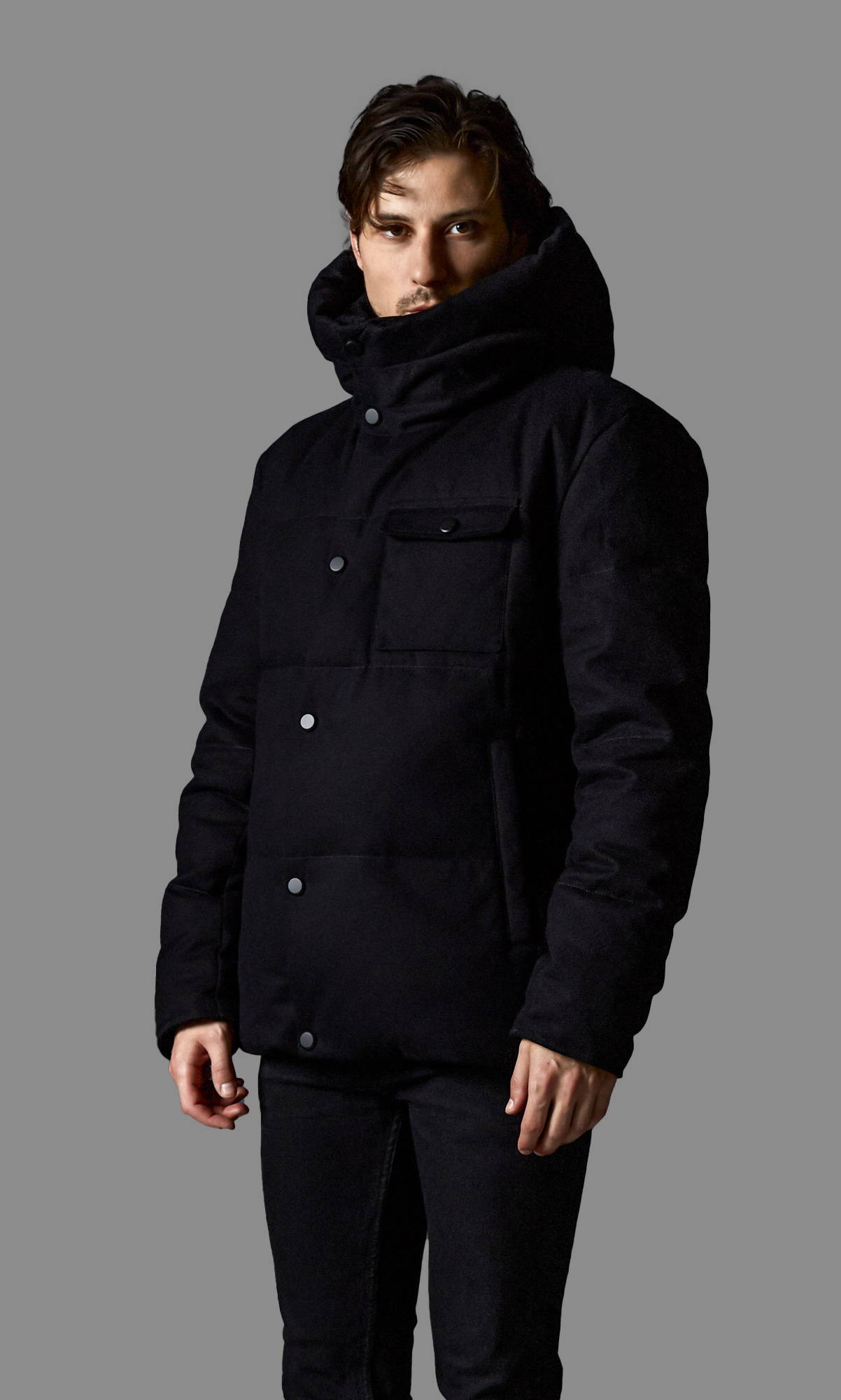 Each compartment of our jackets is filled with premium RDS duck down. Tested in extreme conditions, we recommend them to be warm comfortably to -15 degrees C.
Designed, developed and tested, Vaas jackets have a 100% waterproof shell. Keeping the moisture out but the warmth in, our air-circulating design allows the jacket to breathe. Our uniquely designed collar-hood section provides an enclosed environment for facial comfort and protection, and lock in warmth to the core of the jacket. Our outer shell treatment will withstand and deflect gusts reaching within. Every section has been carefully measured and constructed to make the fit extremely comfortable yet following the body contours for maximum warmth.
.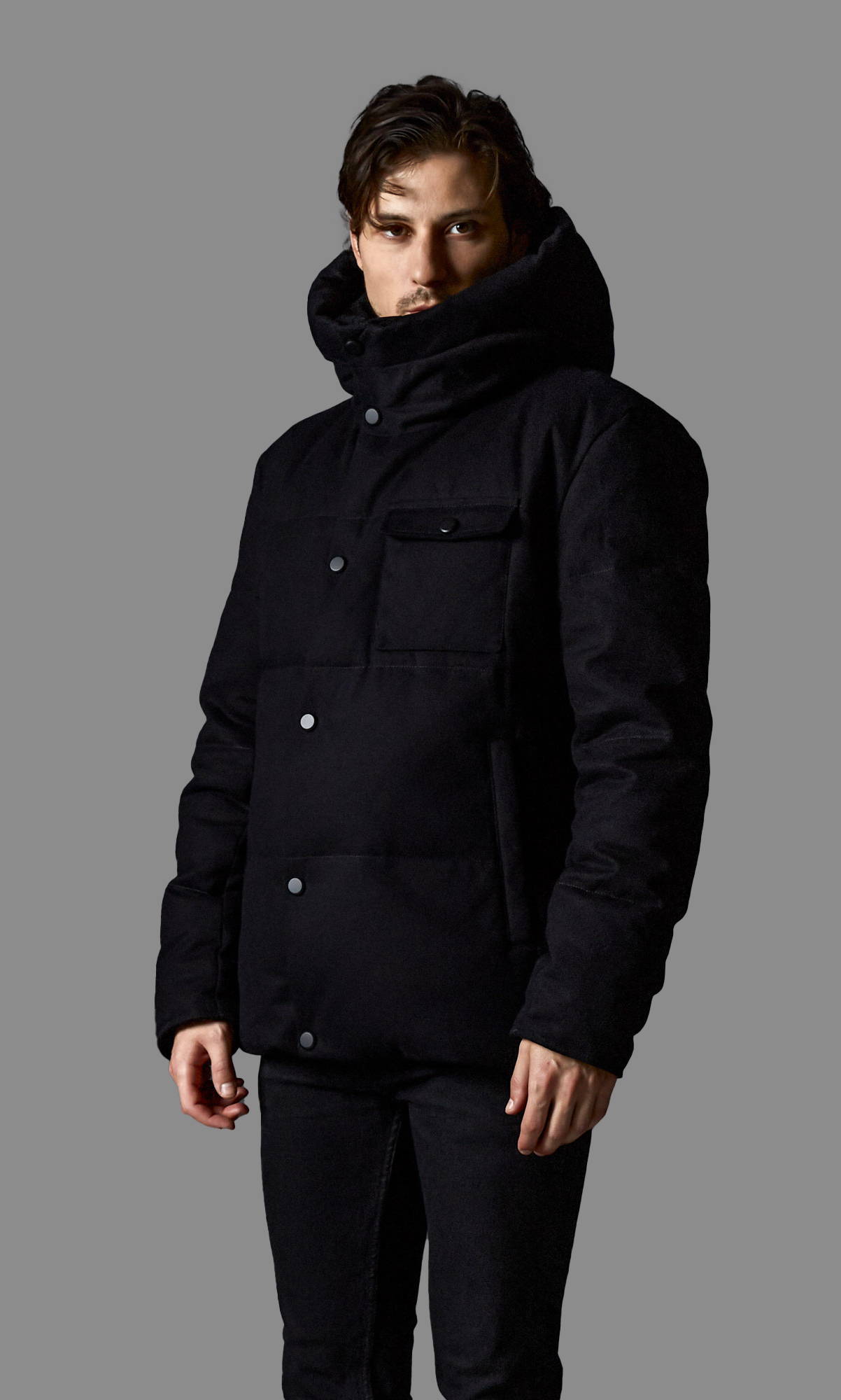 LAYERS OF TECHNICAL EXCELLENCE
A tear-resistant 12oz cotton waterproof shell that is extremely robust yet soft to the touch and designed to keep you safe in the most extreme conditions.
A 100% polyester down protection lining used to not only protect the down, but hold the quilted structure that's best for loft and down breathability.
A natural 90/10 top standard RDS (responsible down standard) certified duck down. We fill our jackets in 800-900 fill power to provide our customers with maximum down loft and world-class warmth.
140 GSM 90/10 polyester/nylon microfibre lining which is not only constructed to be soft and warm but super durable to last a lifetime.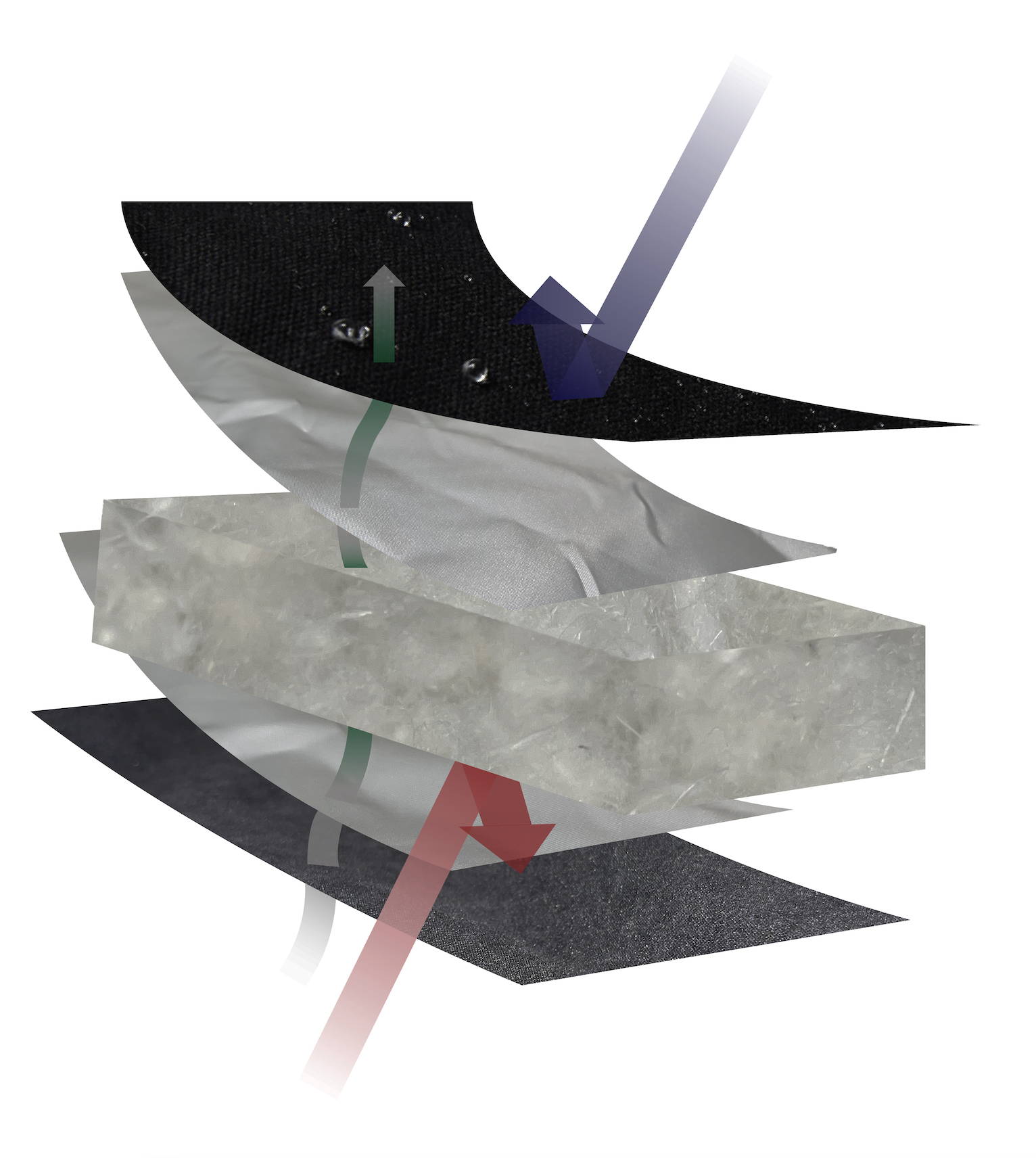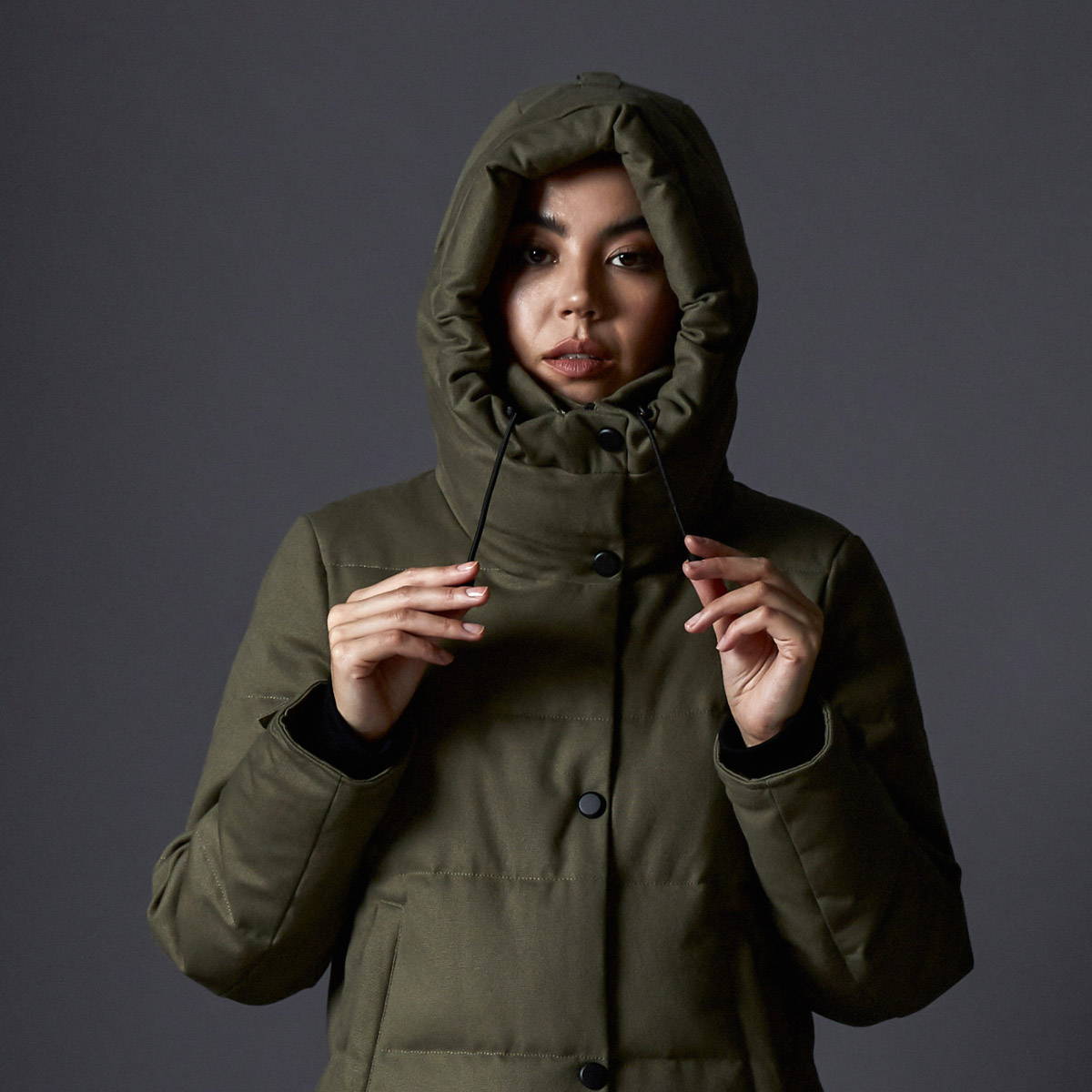 Quality is all in the detailing.
• A unique hood system with strong elastic pull cords, metal hardware plus a top buckle to give you complete control over the shape and size of your hood.
• One inner zip pocket for valuables and one slip pocket for easy access to your phone.

• Deep and long hand pockets.

• Subtly branded chunky puller connected to a size 8 YKK metal zip.

• Waist pull cords on the short jacket styles.
• Elastic inner hand cuffs.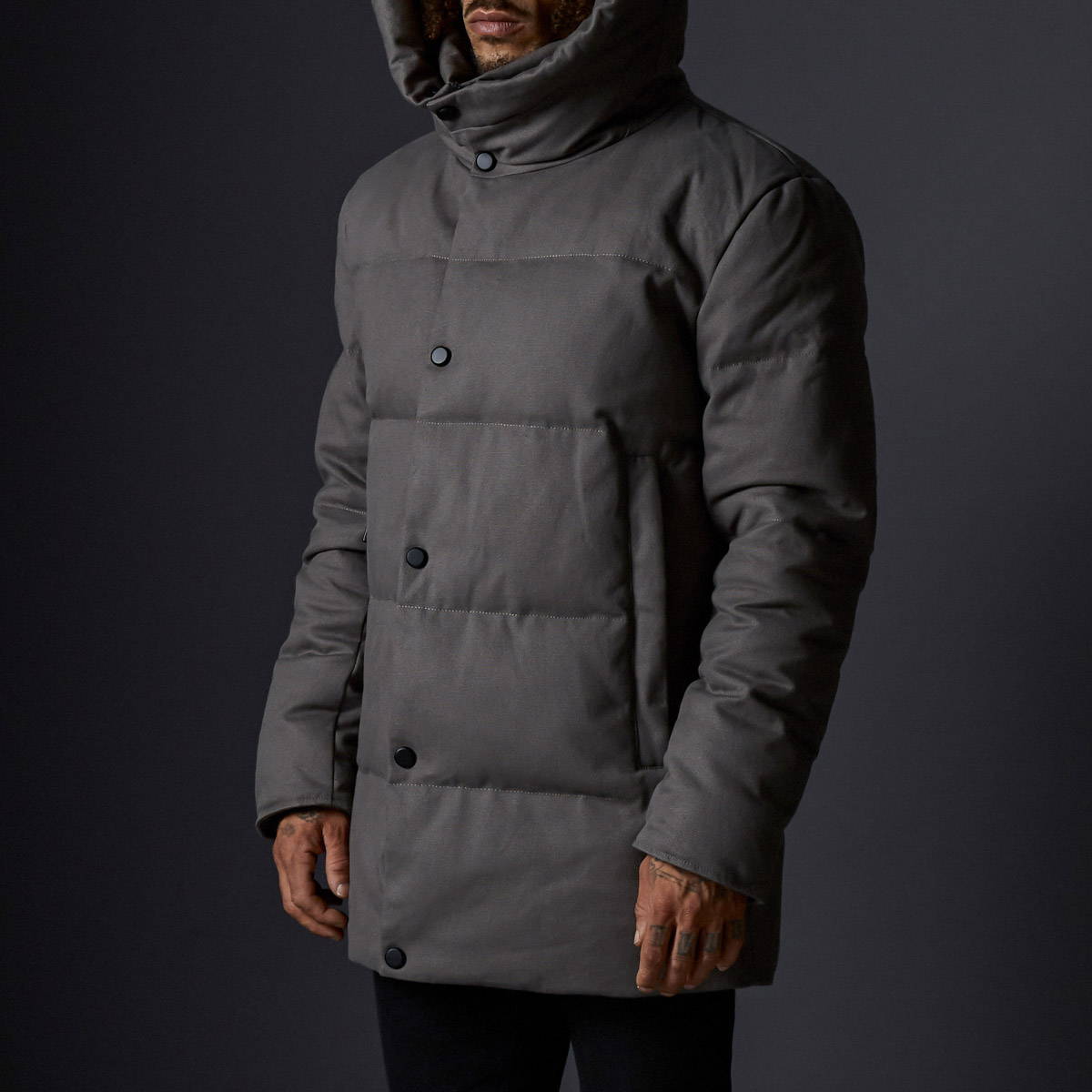 Our number one purpose : protect you against the elements.
• Our specially designed and manufactured 12 ounce cotton shell is robust against daily wear and tear and is coated in a waterproof spray.
• Protects in extremely wet environments yet surprisingly soft to the touch.
• Hand stitched inner compartments filled with 90/10 down/feather.
• A dense and luxurious inner lining with a soft and smooth touch wraps around the wearer.
Warmth is a prerequisite not a luxury.
• Our inner quilted compartments are filled with a dense 800 fill natural duck down. 100% of our down is RDS (Responsible Down Standard) certified.
• The collar and hood system keep your head protected and greatly reduce heat loss during the coldest of days.

• Elastic inner cuffs keep warmth in and the cold breeze out.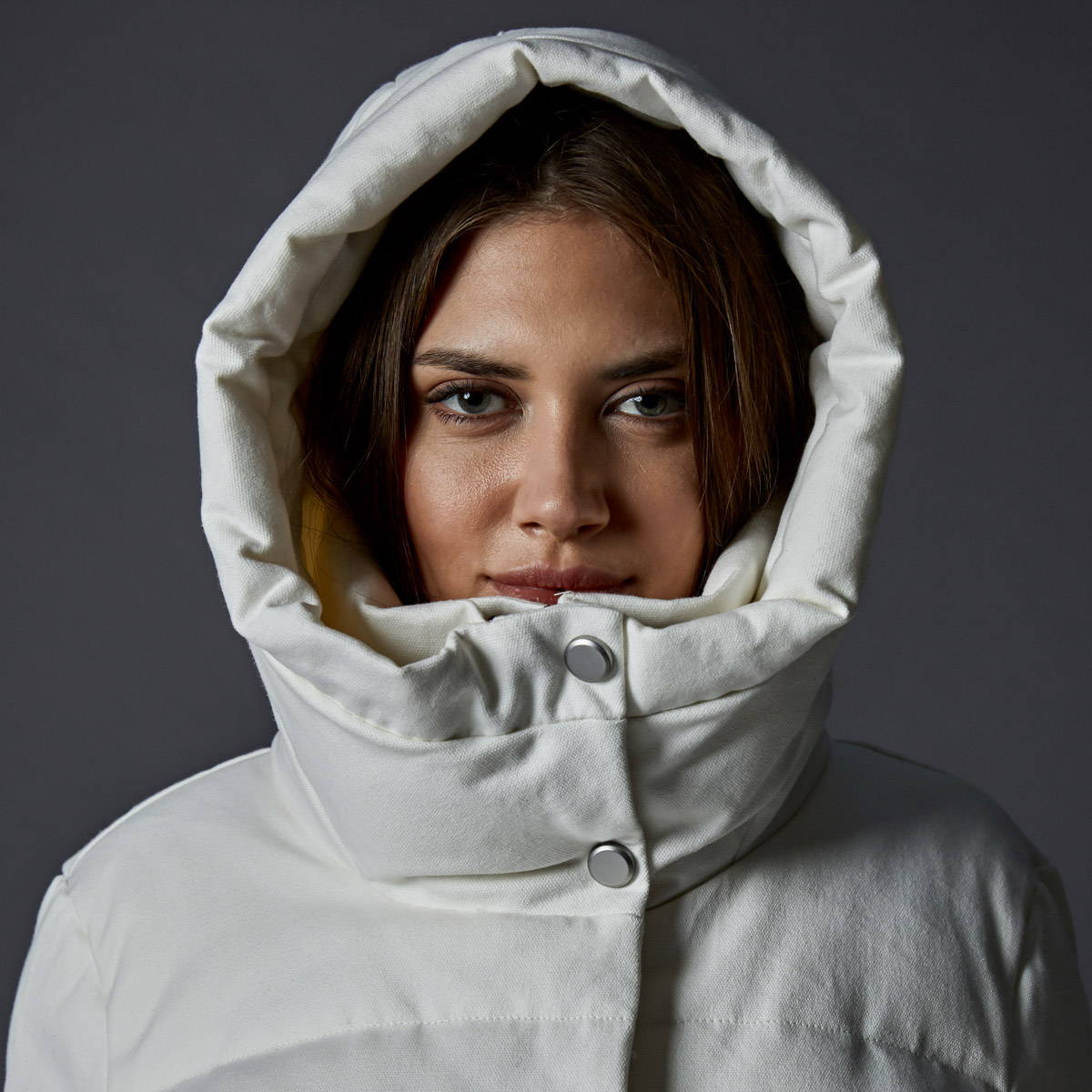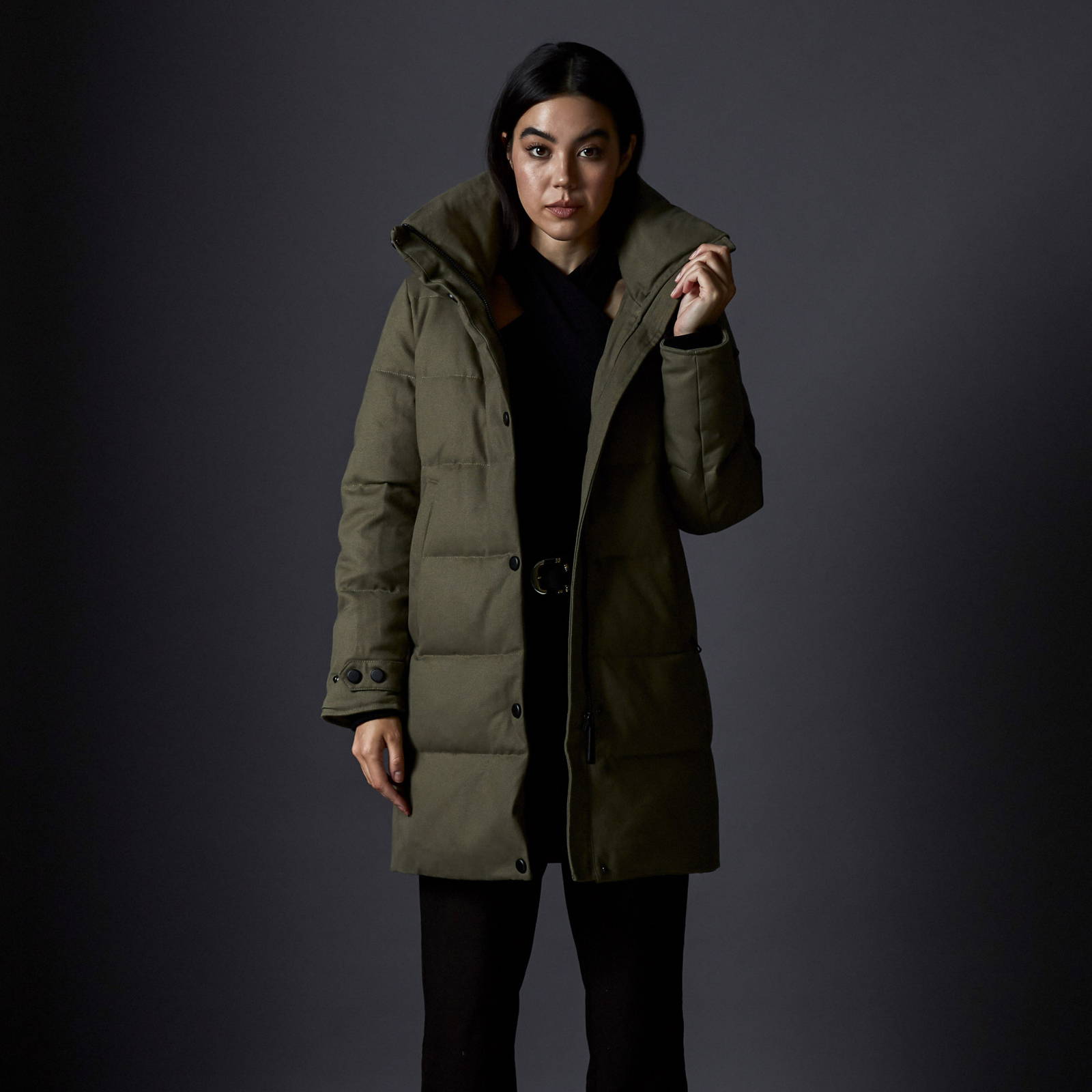 Complement the wearer with quiet confidence.
• Our jackets are designed to complement one's style with muted pastel tones.
• We take inspiration from simplicity and have made every effort to pair back the look for a long lasting style for any scenario.
• We have kept branding to a minimum with a simple yet unique metal V placed on the upper back of the jacket.
• Our jackets are a balance between a loose enough fit for comfort and maneuverability combined with a flow that follows the body's contours.